History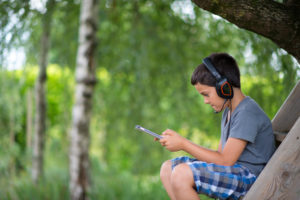 Teaching technology is a difficult profession because people learn in different ways and at different rates. However, one thing that can make it easier for students to learn is for teachers to include instructions on basic academic skills like vocabulary, keyboarding, digital citizenship, and research.
The better a student's vocabulary, the easier it is for them to improve their comprehension and express themselves in oral and written form. The better a student learns how to use a keyboard, the faster and more accurately, they can work with a computer. The better a student's digital citizenship, the more safely they can navigate the Internet websites, staying away from scammy links. Finally, the better a student's research skills, the easier it will be for them to sort out the true from the false.
Technology has made it easier than ever before to do research. Besides an abundance of sources, the Internet provides ways to sift and sort through massive amounts of information through the use of search engines and advanced filters. Compare this to the old school way of doing research: spending hours in a large library and slowly filling out flash cards. Now research is as efficient as doing a Google search to find relevant websites and then bookmarking the site for later reference.
However, besides these online tools, tech teachers can also benefit by borrowing research tools used by historians.