Teacher resources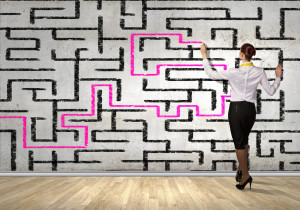 If I'm trying to get from Los Angeles, California to Minot, North Dakota, I start with a map. I build a route that includes the sights I'd like to visit, shows me the connecting roadways, and gives me a rough idea of how long it'll take.
The same is true with teaching a class. I need a map to show how best to blend my curriculum and the school's standards, scaffold skills on each other, and connect to all stakeholders involved. In education, that's called a Curriculum Map.
What is a Curriculum Map?
According to Education World, a Curriculum Map is…
…a process for collecting and recording curriculum-related data that identifies core skills and content taught, processes employed, and assessments used for each subject area and grade level.
 —Education World: Virtual Workshop: Curriculum Mapping
A Curriculum Map first and foremost is a planning tool, a procedure for examining and organizing curriculum that allows educators to determine how content, skills and assessments will unfold over the course of the year. It is an in-depth view of topics teachers will instruct over the school year, their pacing, and how they blend with other subjects. In an IB school, that includes the learner profiles that are satisfied. In a Common Core school, that covers the math and literacy standards addressed. In other states, it'll be how lesson plans meet their unique state standards.
In general terms, a Curriculum Map includes: