Teacher resources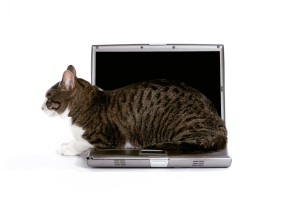 All tech teachers have experienced a day when the computers don't work. You jiggle the mouse and nothing. You reboot and the screens remain dark. You know how to tap dance when the internet won't connect (use software instead) or a particular program refuses to load (go to your Symbaloo page of alternatives).
But what happens when the computers themselves are down–a systemic virus, or a site-wide upgrade that went bad? What do you do with the eager faces who tumble across your threshold ready for their once-a-week computer time? You need something that ties into technology without using it.
Here are some ideas:
Discuss digital citizenship
This is a topic that needs to be discussed every year, repetitively. When I teach digital citizenship, it always includes lots of back-and-forth conversation and surprised faces. Students have no idea that the right to use online resources includes responsibilities. In getting that point across, I end up answering endless questions, many that revolve around, 'But no one knows who I am', 'But how can I be caught'.
Use tech downtime to delve into this topic. Gather in a circle and talk about concepts like 'digital footprint', 'plagiarism', and 'digital privacy'. Common Sense has a great poster (see image below) that covers these through a discussion on when to put photos online. You can print it out or display it on the Smartscreen. Take your time. Solicit lots of input from students–like their experiences with online cyberbullies and Instagram, and what happens with their online-enabled Wii platforms. It can be their personal experience or siblings.
A note: The poster says it's for middle and high school, but I use it with students as young as third grade by scaffolding and backfilling the discussion: