Teacher resources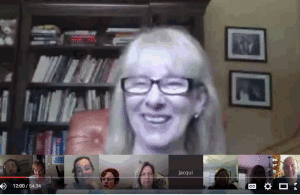 If you are using the SL K-5 Technology Curriculum, you'll love this new free service. Starting Sunday, Structured Learning will offer online, virtual Office Hours. Any questions you have about how to unpack lessons, teach a skill, or tie into class inquiry can be asked at this weekly real-time Google Hangout:
Sundays, 2pm PDT
Just like your college professor, doors are open to whoever shows up. Here's how it works:
Sign up for one of our Companion Wikis (for grades K-5) to get notification. Do that first. If you don't know how, email me at askatechteacher@gmail.com
Sundays, you'll get a notification through the wiki with a link to the Google Hangout. Click it. If you aren't familiar with Google Hangouts, check the Skills tab on the wiki, under 'Google Hangouts' for guidance
Join in!
Interested? Here's the sign-up sheet: