The hottest disruptive technology to come to education since iPads is ChatGPT. It sounds too simple when I read the dozens of articles that fill the internet so I asked the AI to tell me what it was:
"ChatGPT is a computer program that generates text based on what you type to it. It uses advanced language processing to understand your prompt and respond with relevant, coherent text. You can talk to ChatGPT like you would with a person, and it will generate text that sounds similar to human writing. ChatGPT can be used for a variety of text-based tasks such as having a conversation, answering questions, writing content, and more."
That is so human-like, it's scary. So as a teacher, how will you know if an AI is doing student homework? Check out what Ask a Tech Teacher contributor and technology expert, Jodi Williams, has to say about ChatGPT:

Is ChatGPT Writing Your Students' Homework? A New Technology Will Be Able to Detect It
It has been unthinkable for decades to suspect that artificial intelligence could write your students' homework, yet it appears to be true with the famous ChatGPT bot. Since it's relatively easy for a college professor to detect cases of plagiarism manually, it's much safer when you can represent some proof that a student has used AI-generated writing for an assignment. The good news is that we have a technology that is able to detect it. Currently, Turnitin is able to implement a specific technology that will analyze what has been written and checked in terms of originality and machine learning algorithms. Although artificial technology is always getting better and more cryptic, the tools that are used by Turnitin are also evolving, thus allowing college professors to do the checking and save valuable time. 
TurnItIn Has The Grip On ChatGPT Artificial Writing Tool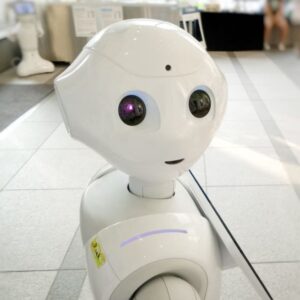 The Battle of Robots. 
The use of TurnItIn provides educators with a great opportunity to get things checked. While it is a commercial tool, it does not reveal the specifics of how things work, yet it uses AI-based technology against machine learning algorithms used by the ChatGPT tool. Now, if you are feeling stuck and need help with writing, it's much safer to use a plagiarism free essay writing service and discuss your concerns with the trained experts who can assist you in completing your work in a legit way. Sometimes you need just a bit of human assistance to understand the objectives and overcome writer's block, among other things. Most importantly, it's a legit way to avoid plagiarism and learn how to analyze and process information. 
Highlighted Parts. 
If locating the parts in question sounds problematic, TurnItIn will also highlight the odd sections with different colors and offer an intelligent search through the Internet to see whether some parts have been copied. The combination of both will help to be sure that there are no false alerts. Some students will also use tools like Google Translate, yet it's a different matter and not a case of plagiarism. If you know a foreign exchange student, suggest dealing with TheWordPoint service instead to approach things correctly when some grammar and structure correction must be done. It will help to avoid trouble and the possible false alerts that AI-based tools may detect. 
Analytical Reports. 
The best part about detecting ChatGPT with TurnItIn is the presence of built-in analytical tools that will help you to check the report and confront the student if there is a clear denial stage. If a student claims that no ChatGPT has been used, ask for a revision and see if it maintains the same style. Of course, if you see drastic changes, one can assume that other AI tools might have been used, yet it is not always the fact! Use analytical reports and try to do your best to maintain contact with a student!
The Dangers of ChatGPT in Practice

 
While there are evident dangers like plagiarism and academic misconduct, it also brings modern students into an abyss of chaos as artificial intelligence technology is not able to understand the text that is being generated. Since most learners do not proofread or edit what's being generated, it becomes easy for educators to see that an assignment does not make sense. Ultimately, it's not only the time wasted but an academic future that becomes even vaguer. Therefore, using tools like ChatGPT is dangerous as it doesn't teach you anything and cannot even be considered a form of cheating per se because it's way worse than that! 
BIO 
Jodi Williams is a technology expert passionate about learning and innovative teaching methods. She loves to share bright ideas and her discoveries in writing. Follow Jodi to learn new things and find inspiration. 
–image credit Deposit Photos
Copyright ©2023 askatechteacher.com – All rights reserved.
@turnitin
#chatgpt #aieducation
---
Jacqui Murray has been teaching K-18 technology for 30 years. She is the editor/author of over a hundred tech ed resources including a K-12 technology curriculum, K-8 keyboard curriculum, K-8 Digital Citizenship curriculum. She is an adjunct professor in tech ed, Master Teacher, webmaster for four blogs, an Amazon Vine Voice, CSTA presentation reviewer, freelance journalist on tech ed topics, and author of the tech thrillers, To Hunt a Sub and Twenty-four Days. You can find her resources at Structured Learning.