Tagged With:
training
If you haven't yet made the decision to join me at Summer PD for three-weeks of high-intensity tech integration, here are the Top Ten Reasons for signing up: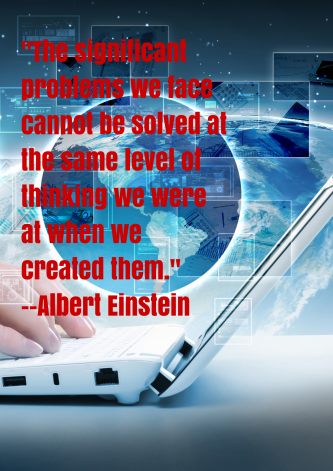 10. Tech in ed is a change agent. You like change.
9. You'll have a bunch of tech ed skills you can now say 'I know how to do that'.
8. Your school will pay for it of you promise to teach colleagues–or show the videos.
7. It's fun.
6. You want to meet new people.
5. You're technophobic, but lately feel like teaching without technology is like looking at a landscape through a straw. You want to change that.
4. Richard Sloma said, "Never try to solve all the problems at once — make them line up for you one-by-one." You want your tech problems lined up in single file.
3. Technology in education is the greatest show on earth. Well, at least in the classroom. You want to be part of it.
2. Ashton Kutcher told teens, "Opportunity looks a lot like work." You agree. Learning tech ed this summer is an opportunity you're ready for.
1. Albert Einstein said, "The significant problems we face cannot be solved at the same level of thinking we were at when we created them." Education's fix requires technology. You're ready for a new level of thinking.
For more information, click here and here.