If you haven't heard of the learning platform, Tract, you are in for a treat. Tract is a new way to inspire students to become lifelong learners. It focuses on student growth rather than state or international standards (it does meet them–just don't look for that in the detail). The purpose of its videos, hands-on projects, and lessons is to spark student creativity–empower them to explore their passion. Lessons are delivered by peers–high school and college students with a love of the subject. Students engage through tasks, projects, and peer interaction. Content is vetted, curated, and reviewed by teachers to ensure educational rigor.
Click for a more detailed review of Tract or visit Tract's website here.

What is Genius Hour
Genius Hour is inquiry-based, student-directed learning that promotes curiosity, research, creativity, and speaking and listening skills. Students are given 20% of in-class time to research and complete a project related to their passion which they then present to classmates. It can be as loose or structured as the teacher wants. Almost every student I know loves it.

Why Tract + Genius Hour?
I have been a fan of this innovative learning approach for almost a decade. Before discovering the Tract platform, researching Genius Hour meant sending students to the library (virtual or physical), digging through books and pages of website hits, and finding the knowledge required to complete the project that was then presented to the class. Tract simplifies that. Now, students have everything close at hand, in one virtual place, so the work doesn't distract from the joy of learning. Tract is designed to spark creativity and empower learners ages 8+. What better way than through self-directed projects about their interests. Suddenly, reluctant students become life-long learners fueled by a love of knowledge they didn't know existed.
Don't take my word for it. Listen to what Track Founder, Esther Wojcicki, has to say about pairing the two:
"… 20% time can be … every day, every week, or every month. It may be more collegial if it is decided by the school or by several teachers in a single grade level working together. Students working together on a common product in a similar way, provide a sense of community; kids can ask each other what they are doing in their 20% time. Teachers do not need to provide any other instructions other than providing the website address and student login information [for Tract]. Explain to them that they can work on any of the Learning Paths they want. That's it!
Genius Hour projects
can be done individually or in small groups, whatever works best for students. Most
include a "ToDo" list something like this:
Come up with a project related to your passion
Research and complete the project
Share with a peer
Present to class
Tract makes this process intuitive, easy, and satisfying:
"The engagement levels are so high, even amongst some of my most challenging students and those who have learning disabilities…we are now going to be doing Tract Tuesday – our version of 20% Time, where their program can be dedicated to Tract for half of the day." — Otaki College, New Zealand
Let's break it down: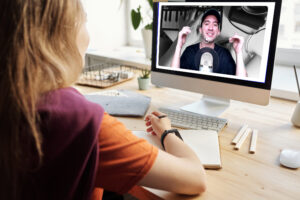 Come up with a project related to your passion
Tract has too-many-to-count explanatory and how-to videos that students can browse, enjoy, and then select.  They are gathered into themes like Music, Gaming, World Culture, Nature, Arts, and Business. Students can view a collection to build their knowledge base and then–if they'd like–select one of the several Missions as the project they will complete for Genius Hour.
Research and complete the project
Use Tract videos to research. If more is required, make other resources available to students. The library is good for all ages and the internet for olders.
Share the completed project with a peer
When the student thinks their project is completed, share it with a peer. Were they able to convince their classmate? Did their fellow student suggest changes? The student will refine the project or present it.
Present to class
Sharing knowledge is important in Genius Hour. Everyone benefits from the students' research and passion. Both presenter and listener learn to speak to a group, present information, analyze and question facts, and be good listeners. Because Tract encourages students to create their own learning paths, students can present their project in person, virtually on a platform like Google Meet or Zoom, or in the Track Gallery of projects.
***
If you want to put project-based, peer-to-peer learning into practice, you've found the right platform with Tract. Be one of the first 1,000 to request access at teach.tract.app. Use the access code ASKATECHTEACHER to get your free Tract teacher account.
–This post is sponsored by Tract. All opinions are my own.
#tractapp

---
Jacqui Murray has been teaching K-18 technology for 30 years. She is the editor/author of over a hundred tech ed resources including a K-12 technology curriculum, K-8 keyboard curriculum, K-8 Digital Citizenship curriculum. She is an adjunct professor in tech ed, Master Teacher, webmaster for four blogs, an Amazon Vine Voice, CSTA presentation reviewer, freelance journalist on tech ed topics, contributor to NEA Today, and author of the tech thrillers, To Hunt a Sub and Twenty-four Days. You can find her resources at Structured Learning.