Tagged With:
Microsoft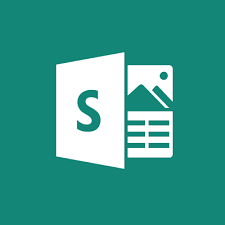 Lately, when I join technology education forums, one of the most talked-about webtools is Microsoft Sway. Though fairly new, Sway has taken over classroom production of visual presentations because the result is visually appealing while minimizing the amount of time students spend formatting a project, giving them lots more time to research and write.
What is Sway
Sway is part of Office 365 Education and is the newest alternative to its popular PowerPoint slideshow program. Using the Sway canvas, students select a theme and then add their notes and research. Sway organizes the content, suggests images and even data, and then helps students to quickly arrange everything into a comprehensive and fully-fleshed project. If the selected theme doesn't work, students simply click "remix" and get a different look. More advanced users can edit the pieces to fit particular colors and interests. When everything's perfect, it can be shared, embedded, and published.
Sway accepts almost any file format, including videos, PDFs, text, audio, images, native camera pictures, charts, audio clips, audio recordings, and links. A completed project can be embedded into any Office app (such as Excel, PowerPoint, or Word) and automatically updates with the original. Sway works in Windows, on iPads, iPhones, and desktops.
It is best-suited for Middle School and older, though I've seen lots of youngers successfully create engaging presentations.