Tagged With:
gamification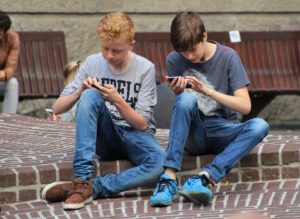 The first thing most teachers think about when discussing gamified learning is the online math games kids play. Maybe Vocabulary.com and its spelling games come to mind next. But those webtools exemplify where the gamification of education started. Their approach is good but way down the SAMR pyramid to what can be done today, easily, in classrooms.
Let me step back a moment to explain the SAMR Model as it applies to the use of technology in education. It is used to discuss the implementation of technology in the classroom by organizing tech-in-education tools into four categories or types of usage:
Substitution: Technology is a direct replacement for something, e.g. ebooks in place of print books or online math drills in place of worksheets.
Augmentation: Technology not only replaces a traditional tool but adds functionality, e.g. using Google Earth to explore the setting of a story rather than a map
Modification: Technology allows for a significant change, e.g. using screencasts to explain a process.
Redefinition: Technology allows for the creation of completely new ways of learning that were previously not possible. e.g. using virtual meeting tools (like Google Hangouts) to include housebound students in a class.
The SAMR Model directly relates to the evolution of games in education, from simply substituting online drills for worksheets to creating new ways to learn that students love. The gamification of learning became popular at first because students exhibited great aptitude and tolerance for learning new material when gameplaying, but the reason that popularity lasted is even more simple: Applying the characteristics of gameplaying to learning works! The most well-known example is the viral popularity of Minecraft and the way it has been applied to every academic corner of learning.
Here are some general ideas of how you can gamify learning in your class, on a budget and without extensive retraining:
Vivek Singh, education professional and contributor to Ask a Tech Teacher, has some interesting ideas on using your native LMS as a social learning platform.  He has some great thoughts on breakout rooms, discussion forums, virtual reality, and gamifying lessons. I know you'll enjoy their thoughts: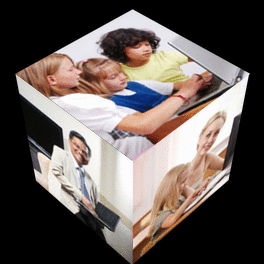 Earliest forms of learning, dating back to the stone-age, involved storyboarding one's experiences on rocks. These photo-stories would prove as a valuable resource for generations to come. Education, thus, has its roots in the earliest social interactions. One of the fundamental qualities that ensured our survival is collaboration through knowledge sharing, imitation and behavior modeling.
Little has changed in today's space-age. We inadvertently learn from our daily social interactions, with most of our informal learning happens through online sources of information. For example, YouTube, social media, news websites, even self-help videos/blogs which are present in every possible genre. This way of learning is attributed to the advent of the internet which has impacted the adoption of online learning software to facilitate formal education. LMSs are now being accepted as one of the ways to learn smartly.  Taking note of the importance of social learning, some LMSs have begun to add features to promote social learning, for those students who are studying online. Learning Management System features that support social interactions amongst students, enhance the learning outcomes for any given online module or course.
What makes your LMS a social learning platform?
Features and activities that enable collaboration among learners could be implemented in the form of chat-boxes, discussion forums, live interactive sessions supporting real-time data sharing capabilities, and many more. Here are some critical features that can essentially leverage an LMS to become social in the true sense.
Hit Counter by
technology news