Tagged With:
gamification
Vivek Singh, education professional and contributor to Ask a Tech Teacher, has some interesting ideas on using your native LMS as a social learning platform.  He has some great thoughts on breakout rooms, discussion forums, virtual reality, and gamifying lessons. I know you'll enjoy their thoughts: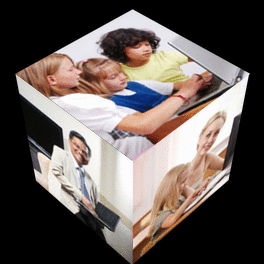 Earliest forms of learning, dating back to the stone-age, involved storyboarding one's experiences on rocks. These photo-stories would prove as a valuable resource for generations to come. Education, thus, has its roots in the earliest social interactions. One of the fundamental qualities that ensured our survival is collaboration through knowledge sharing, imitation and behavior modeling.
Little has changed in today's space-age. We inadvertently learn from our daily social interactions, with most of our informal learning happens through online sources of information. For example, YouTube, social media, news websites, even self-help videos/blogs which are present in every possible genre. This way of learning is attributed to the advent of the internet which has impacted the adoption of online learning software to facilitate formal education. LMSs are now being accepted as one of the ways to learn smartly.  Taking note of the importance of social learning, some LMSs have begun to add features to promote social learning, for those students who are studying online. Learning Management System features that support social interactions amongst students, enhance the learning outcomes for any given online module or course.
What makes your LMS a social learning platform?
Features and activities that enable collaboration among learners could be implemented in the form of chat-boxes, discussion forums, live interactive sessions supporting real-time data sharing capabilities, and many more. Here are some critical features that can essentially leverage an LMS to become social in the true sense.
Hit Counter by
technology news