Every year, we award a Best-in-Category and Honorable Mention in popular edtech categories. If you won (if you don't know, click the link to find out), here's what you do:
Find your award in the list below. Use Ctrl+F for a quick way to find it in this list.
Copy the code below the award and paste it into the sidebar of your blog (see directions at bottom).
Classroom Management Tool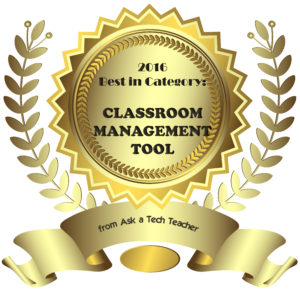 <a href="http://askatechteacher.com" target="_blank"><img src="http://askatechteacher.com/wp-content/uploads/2016/11/best-in-category-CMS.jpg" alt="Tech Ed Awards" class="aligncenter" width="200″ height="200″ />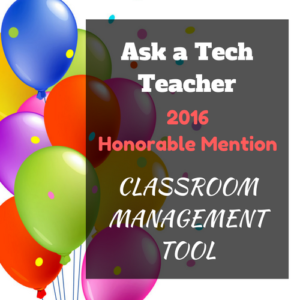 <a href="http://askatechteacher.com" target="_blank"><img src="http://askatechteacher.com/wp-content/uploads/2016/11/HM-CR-MGMT-TOOL.png" alt="Tech Ed Awards" class="aligncenter" width="200″ height="200″ />
Coding Tool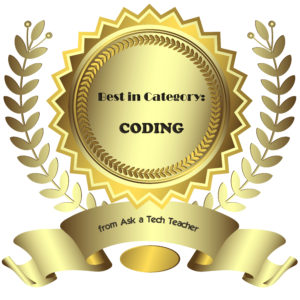 <a href="http://askatechteacher.com" target="_blank"><img src="http://askatechteacher.com/wp-content/uploads/2016/11/best-in-category-CODING.jpg" alt="Tech Ed Awards" class="aligncenter" width="200″ height="200″ />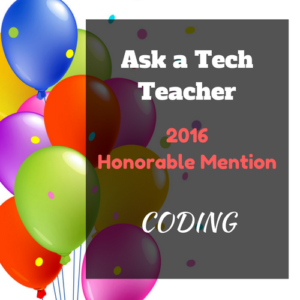 <a href="http://askatechteacher.com" target="_blank"><img src="http://askatechteacher.com/wp-content/uploads/2016/11/HM-coding.png" alt="Tech Ed Awards" class="aligncenter" width="200″ height="200″ />
Digital Notetaking Tool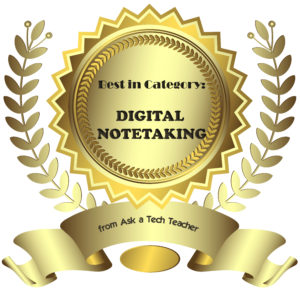 <a href="http://askatechteacher.com" target="_blank"><img src="http://askatechteacher.com/wp-content/uploads/2016/11/best-in-category-DIGITAL-NOTETAKING.jpg" alt="Tech Ed Awards" class="aligncenter" width="200″ height="200″ />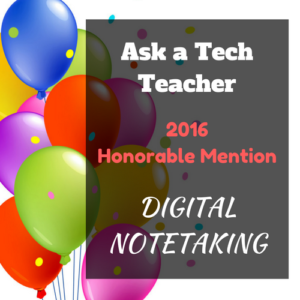 <a href="http://askatechteacher.com" target="_blank"><img src="http://askatechteacher.com/wp-content/uploads/2016/11/HM-DIGITAL-NOTETAKING.png" alt="Tech Ed Awards" class="aligncenter" width="200″ height="200″ />
Digital Storytelling Tool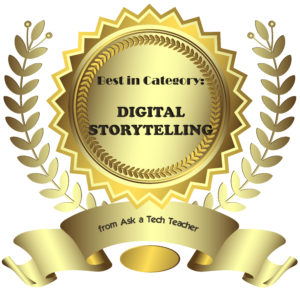 <a href="http://askatechteacher.com" target="_blank"><img src="http://askatechteacher.com/wp-content/uploads/2016/11/best-in-category-DIGITAL-STORYTELLING.jpg" alt="Tech Ed Awards" class="aligncenter" width="200″ height="200″ />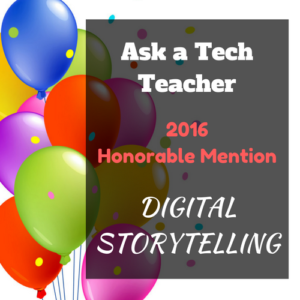 <a href="http://askatechteacher.com" target="_blank"><img src="http://askatechteacher.com/wp-content/uploads/2016/11/best-in-category-DIGITAL-STORYTELLING.jpg" alt="Tech Ed Awards" class="aligncenter" width="200″ height="200″ />
G Suite Help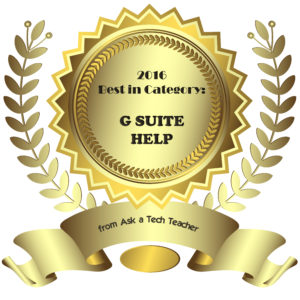 <a href="http://askatechteacher.com" target="_blank"><img src="http://askatechteacher.com/wp-content/uploads/2016/11/best-in-category-g-suite-help.jpg" alt="Tech Ed Awards" class="aligncenter" width="200″ height="200″ />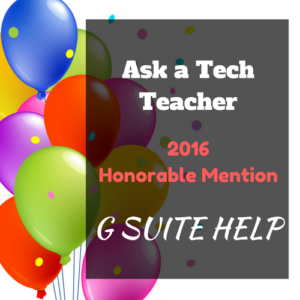 <a href="http://askatechteacher.com" target="_blank"><img src="http://askatechteacher.com/wp-content/uploads/2016/11/HM-G-SUITE-HELP.png" alt="Tech Ed Awards" class="aligncenter" width="200″ height="200″ />
Geography Tool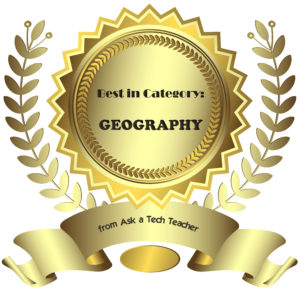 <a href="http://askatechteacher.com" target="_blank"><img src="http://askatechteacher.com/wp-content/uploads/2016/11/best-in-category-GEOGRAPHY.jpg" alt="Tech Ed Awards" class="aligncenter" width="200″ height="200″ />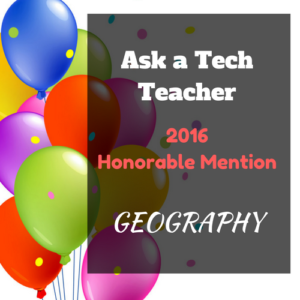 <a href="http://askatechteacher.com" target="_blank"><img src="http://askatechteacher.com/wp-content/uploads/2016/11/HM-GEOGRAPHY.png" alt="Tech Ed Awards" class="aligncenter" width="200″ height="200″ />
Keyboarding Tool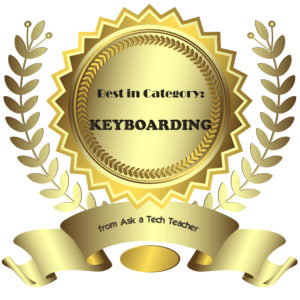 <a href="http://askatechteacher.com" target="_blank"><img src="http://askatechteacher.com/wp-content/uploads/2016/11/best-in-category-KEYBOARDING.jpg" alt="Tech Ed Awards" class="aligncenter" width="200″ height="200″ />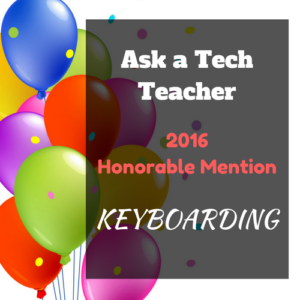 <a href="http://askatechteacher.com" target="_blank"><img src="http://askatechteacher.com/wp-content/uploads/2016/11/HM-KEYBOARDING.png" alt="Tech Ed Awards" class="aligncenter" width="200″ height="200″ />
LMS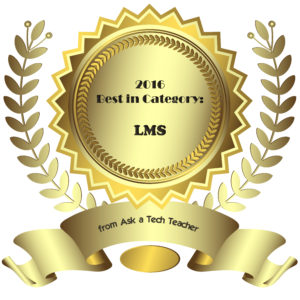 <a href="http://askatechteacher.com" target="_blank"><img src="http://askatechteacher.com/wp-content/uploads/2016/11/best-in-category-lms.jpg" alt="Tech Ed Awards" class="aligncenter" width="200″ height="200″ />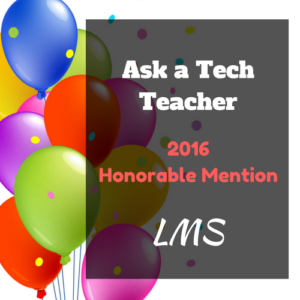 <a href="http://askatechteacher.com" target="_blank"><img src=" http://askatechteacher.com/wp-content/uploads/2016/11/HM-LMS-1.png " alt="Tech Ed Awards" class="aligncenter" width="200″ height="200″ />
Lesson Planning Tool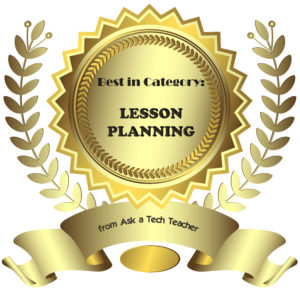 <a href="http://askatechteacher.com" target="_blank"><img src="http://askatechteacher.com/wp-content/uploads/2016/11/best-in-category-LESSON-PLANNING.jpg" alt="Tech Ed Awards" class="aligncenter" width="200″ height="200″ />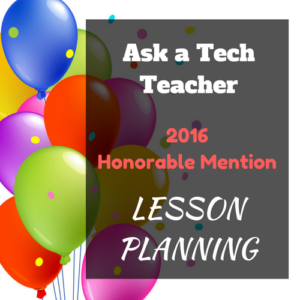 <a href="http://askatechteacher.com" target="_blank"><img src="http://askatechteacher.com/wp-content/uploads/2016/11/HM-LESSON-PLANNING.png" alt="Tech Ed Awards" class="aligncenter" width="200″ height="200″ />
Math Tool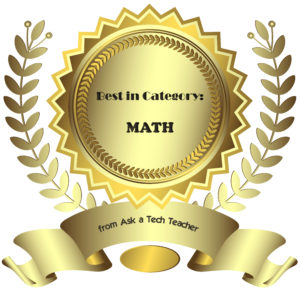 <a href="http://askatechteacher.com" target="_blank"><img src="http://askatechteacher.com/wp-content/uploads/2016/11/best-in-category-MATH.jpg" alt="Tech Ed Awards" class="aligncenter" width="200″ height="200″ />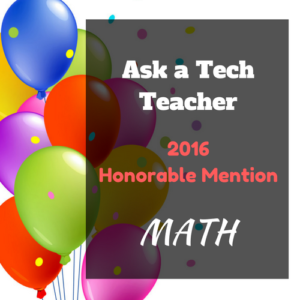 <a href="http://askatechteacher.com" target="_blank"><img src="http://askatechteacher.com/wp-content/uploads/2016/11/HM-MATH.png" alt="Tech Ed Awards" class="aligncenter" width="200″ height="200″ />
Professional Development Tool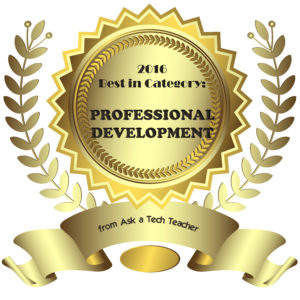 <a href="http://askatechteacher.com" target="_blank"><img src="http://askatechteacher.com/wp-content/uploads/2016/11/best-in-category-PROFESSIONAL-DEVELOPMENT.jpg" alt="Tech Ed Awards" class="aligncenter" width="200″ height="200″ />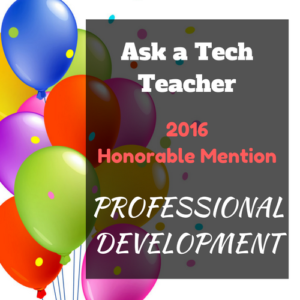 <a href="http://askatechteacher.com" target="_blank"><img src="http://askatechteacher.com/wp-content/uploads/2016/11/HM-PD.png" alt="Tech Ed Awards" class="aligncenter" width="200″ height="200″ />
Reading Tool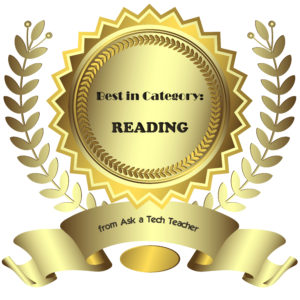 <a href="http://askatechteacher.com" target="_blank"><img src="http://askatechteacher.com/wp-content/uploads/2016/11/best-in-category-READING.jpg" alt="Tech Ed Awards" class="aligncenter" width="200″ height="200″ />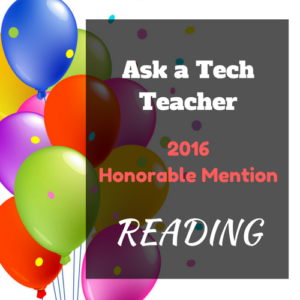 <a href="http://askatechteacher.com" target="_blank"><img src="http://askatechteacher.com/wp-content/uploads/2016/11/HM-READING-1.png" alt="Tech Ed Awards" class="aligncenter" width="200″ height="200″ />
Resource Aggregator Tool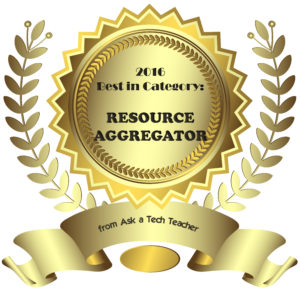 <a href="http://askatechteacher.com" target="_blank"><img src="http://askatechteacher.com/wp-content/uploads/2016/11/BEST-IN-CATEGORY-RESOURCE-AGGREGATOR.jpg" alt="Tech Ed Awards" class="aligncenter" width="200″ height="200″ />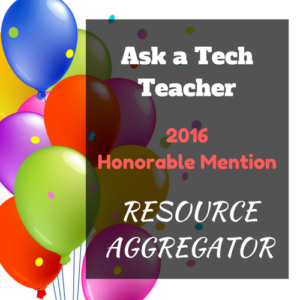 <a href="http://askatechteacher.com" target="_blank"><img src="http://askatechteacher.com/wp-content/uploads/2016/11/HM-RESOURCE-AGGREGATOR.png" alt="Tech Ed Awards" class="aligncenter" width="200″ height="200″ />
Special Needs Tools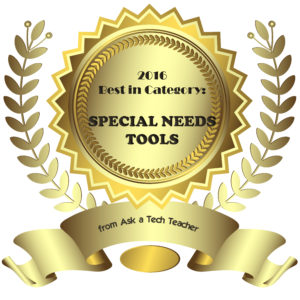 <a href="http://askatechteacher.com" target="_blank"><img src="http://askatechteacher.com/wp-content/uploads/2016/11/best-in-category-SPECIAL-NEEDS-TOOLS.jpg" alt="Tech Ed Awards" class="aligncenter" width="200″ height="200″ />

<a href="http://askatechteacher.com" target="_blank"><img src="http://askatechteacher.com/wp-content/uploads/2016/11/HM-SPECIAL-NEEDS-TOOLS-1.png" alt="Tech Ed Awards" class="aligncenter" width="200″ height="200″ />
Tech Ed Tool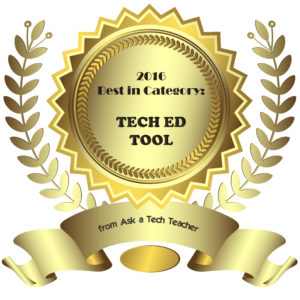 <a href="http://askatechteacher.com" target="_blank"><img src="http://askatechteacher.com/wp-content/uploads/2016/11/best-in-category-TECH-ED-TOOL.jpg" alt="Tech Ed Awards" class="aligncenter" width="200″ height="200″ />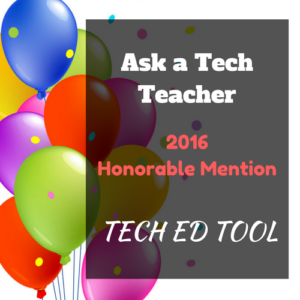 <a href="http://askatechteacher.com" target="_blank"><img src="http://askatechteacher.com/wp-content/uploads/2016/11/HM-TECH-ED-TOOL.png" alt="Tech Ed Awards" class="aligncenter" width="200″ height="200″ />
Tech Tips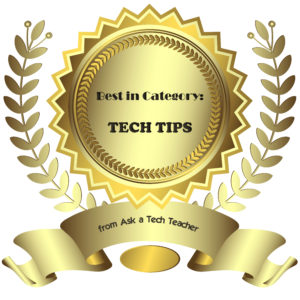 <a href="http://askatechteacher.com" target="_blank"><img src="http://askatechteacher.com/wp-content/uploads/2016/11/best-in-category-TECH-TIPS.jpg" alt="Tech Ed Awards" class="aligncenter" width="200″ height="200″ />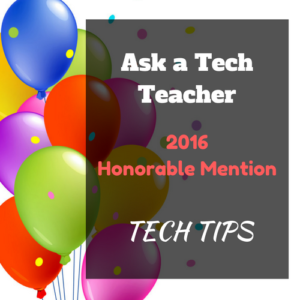 <a href="http://askatechteacher.com" target="_blank"><img src="http://askatechteacher.com/wp-content/uploads/2016/11/HM-TECH-TIPS.png" alt="Tech Ed Awards" class="aligncenter" width="200″ height="200″ />
Video Creation Tool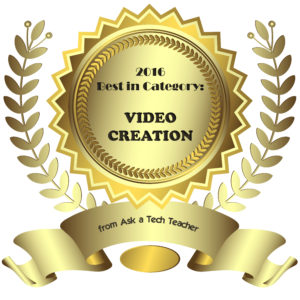 <a href="http://askatechteacher.com" target="_blank"><img src="http://askatechteacher.com/wp-content/uploads/2016/11/best-in-category-VIDEO-CREATION.jpg" alt="Tech Ed Awards" class="aligncenter" width="200″ height="200″ />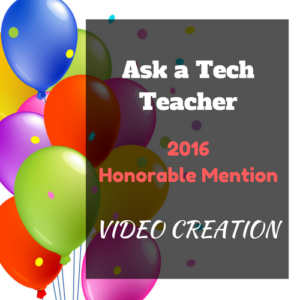 <a href="http://askatechteacher.com" target="_blank"><img src="http://askatechteacher.com/wp-content/uploads/2016/11/HM-VIDEO-CREATION.png" alt="Tech Ed Awards" class="aligncenter" width="200″ height="200″ />
Writing Tool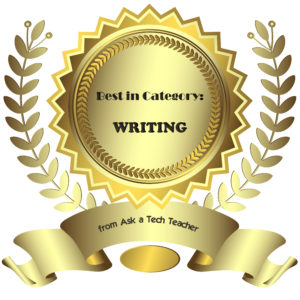 <a href="http://askatechteacher.com" target="_blank"><img src="http://askatechteacher.com/wp-content/uploads/2016/11/best-in-category-WRITING.jpg" alt="Tech Ed Awards" class="aligncenter" width="200″ height="200″ />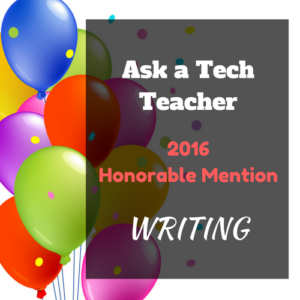 <a href="http://askatechteacher.com" target="_blank"><img src="http://askatechteacher.com/wp-content/uploads/2016/11/HM-WRITING-1.png" alt="Tech Ed Awards" class="aligncenter" width="200″ height="200″ />
***
Here's how you add the badge to your website:
Copy the code beneath the badge
Paste it into a widget text or html on your blog or website
Save