UPDATED 4-8-18
K-12 Resources for teachers from grading rubrics to online quizzes, audio books, utilities, puzzle creators and more. A note: These are not student websites, rather resources for teachers. Please go to K-12 Websites for a (very) long list of student sites organized by grade and topic.
Topics that have their own page (as a drop-down list in the menu item) are included here only as links.
Add a comment with any you find invaluable to your teaching job.
Audio
QRVoice–record a voice file and create it as a QR code (can be done in many QR creators
Vocaroo–record directly to a QR code (best to record on a computer and scan with a mobile device)
Blended Learning
Coding
Communication
Debate
Device Management
Nearpod–app tool to distribute and manage learning materials
Ecology
Economics and Finance
ECommerce Links for Kids–a collection of ecommerce links for kids
Economics and Kids–from Rutgers
Teaching kids economics and finance–lots of varied resources
Engineering
ASCEville–Civil engineering jobs, activities
Through My Window–free multi-media curriculum on engineering for grades 4-8
Evolution
eLucy–the study of Lucy; includes teacher lesson plans and student activities
Financial
Rate-zip–how to teach financial topics to K-12
Flip a coin
Type "Flip a coin" into the omnibar and you can do just that through Google's search page
Geography
forecast weather in any place around the world by typing "forecast for ***"
Tour Builder--build a Google Earth Tour easily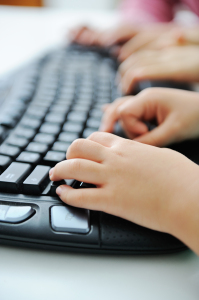 High School
History
Literacy
Math
TED talk on math and computers
Note-taking
SANSSpace--digital note-taking with video
Poetry
Printables (print to PDF to use on your computer)
Printable Paper–lots of kinds (graph, lined, more)

Science
forecast weather in any place around the world by typing "forecast for ***"
Science Infographics from NASA and JPL
Sharing
Blendspace—multimedia sharing platform
Join.Me–screen sharing made easy
Mentor Mob–share bookmarks singly or as a playlist
Sounds
Pond5-lots of authentic sounds (for a fee)
SoundSnap–sounds for a fee
Spreadsheet Games
for the SL K5 Technology Curriculum
Timers-Stopwatches
"Set timer to" and set the time, in Google's omnibar; push enter
YouTube countdown clocks (varying amounts of time)

Videos–creating
Moovly–free or fee, animated videos
Videos–using
EDPuzzle–crop videos, add notes and your voice
PlayPosit–interactive videos
Word Processing
Worksheets
Misc/Collections
Are you getting enough sleep? Take this quiz from NatGeo
Embed.ly–embed anything with a URL (a website link) into your class website, student digital portfolios
Teacher collection on a Google Docs file