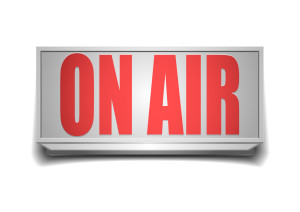 In the table below we have created a series of tables, on the top table there are a series of links. If you click on any tool in this table, you will be jumped to the table with that tool on it. We will provide you with the name, the link to the tool, a description of the tools main features and how or where it could be used in your classroom curriculum and finally an embedded tutorial or playlist of tutorials, depending on the tool. These tutorials are designed to be shared, so please share the love and let your colleagues know where they can find them.
A note about age-restrictions: Some sites restrict usage to 13+ (like Fotobabble) unless you have a teacher account set up. Be aware of these guidelines for your students' safety. You can usually find that sort of information in the Terms section of the site.
Free training
Wikispaces Classroom
http://wikispaces.com
This is a great tool to manage your class in one space. On a wiki you can create pages and accounts for individual children. You can add text, files, images and embed all manner of content from other sites on the Internet.With Wikispaces Classroom you can create a LMS for your class where you can set task dates, start discssions and give feedback to student work. You can organise your students into project groups, which are private to the students and you until you make the completed project public
Top
Evernote
http://evernote.com
Evernote is a great tool to help students to make sense of and organise their digital world. Work from their computers and from any website can be uploaded or clipped into notes that are searchable through tags and then organised into notebooks. Notes and notebooks can then be further shared with others for collaboration.
Audacity
http://audacity.sourceforge.net/
Audacity is an open source software program that allows students to create multi-track audio recordings. Students can edit and enhance clips of music or voice recordings and mix them into a new creation.Audacity is a great too for creating podcasts in class collaboratively or for simply recording single items.
Bitsboard
Bitsboard on Appstore
Bitsboard is an iOS app for the iPad. It is a great tool for emergent literacy for SEN, ESOL or remedial work. Teachers can create boards of images, record their own voice to speak the labels of each board. Within the app there are then many different kinds of activites, matching, spelling, true or false etc to help students to learn key words and phrases.Can also be used as a language learning tool to introduce students to key vocabulary of a second language. In short an invaluable e-learning tool in the busy classroom.
Animoto
http://animoto.com
Animoto is a great tool that has lite, premium and education options. It is possible to upload images, lable images and add text to slides to a series of templates that have music backing tracks. The lite version only allows 30 videos to be created, but if you apply for an education account you will receive an upgraded account from Animoto.
Edcanvas
http://edcanvas.com
Edcanvas is a great tool for students and teachers to put all of their research into one resource. You can search multiple sources of informaton , from within Edcanvas including You Tube and Google. It has a simple drag and drop interface and interfaces with other tools such as Educreations and Prezi and can embed other tools into itself. Files can be uploaded from the computer and finally, the completed Edcanvas can be embedded itself into a wiki or blog or website. In short a great tool.
Educreations
http://educreations.com
Educreations is a great tool to capture student voice. It is a web2.0 tool and is also an iOS app. It interfaces with Edcanvas and also layers well with HaikuDeck. It is in effect a digital whiteboard that will allow students to make multiple slides, add photos to the whiteboard, add pen strokes and capture their voice. It is simple, clean and easy to use, even for Kindergarten students.
Explain Everything
http://www.explaineverything.com/
Explain Everything is exactly what it does. It is an iOS app and can be used by teachers to capture key elements of lessons projected via data projector, complete with annotations and voice over. Works well with tools such as Air Server. It has a comprehensive list of features which the following playlist of tutorials will quickly make you at home with. An indespensible tool for teachers and students alike who use iPads in their classrooms.
Haiku Deck
http://www.haikudeck.com/
Haiku Deck is a beautiful presentation tool for the iPad. It is like Power Point or Keynote, only cooler. It has an inbuilt image search based on keywords and has simple charts which can be edited easily. It takes away the student's ability to drown in Power Point animation, whilst forgetting content. The simple templates force students to focus on content and still produce stunning presentations. Works really well when imported into Educreations so that students can then add their voice.
Puppet Pals
Puppet Pals
Puppet Pals is an iPad only app, but its simple interface makes it really easy to use by students. It is similar to Explain Everything but with a more cartoon, student focussed layout. It pays to purchase the HD upgrade version of this tool to truly unlock the potential of this app for learning in the classroom. It is one of my staples and is great for sequencing, explaining and collaboration.
Excel
This tool needs no introduction, but for many it is daunting. Here you will find 5 tutorials to help get your students and yourself confident with the power of Excel. We only touch the surface of the potential this tool has, but you will learn how to create formulas, charts and how to use the autofill function to save time as well as many other tips and tricks.
Audioboo
http://audioboo.com
Audioboo is a great web2.0 tool and iOS app that captures student voice. It has a simple interface and can be applied to many many learning applications in the classroom. At present there is only one tutorial here dealing with the iOS variant, but come back soon to see tutorials on the web based variant too.
Fotobabble
http://fotobabble.com
Fotobabble is a fantastic web2.0 and iOS app. It allows students to upload or take photos of their work or of something they wish to share or speak about. Once uploaded students can then add their voice quickly and easily over the top, it is even possible to turn individual Fotobabbles into a slide show that can be embedded into web pages. The power of this tool is its simplicity and immediacy, making it an ideal tool for young students as well as older students. Be aware: Fotobabble's Terms of Service require students are 13+ to use this without adult supervision.
Mind42
http://mind42.com
Mind42 is a fantastic mind mapping tool. It allows you to create a mind map that you can then add web links, wikipedia articles, images, notes and to do lists into each and every node. If this were not enough, Mind42 allows you to create an un-limited numer of mind maps that when complete can be embedded into a wiki, blog, web site etc. Finally and possibly best for last, Mind42 allows for multiple collaborators to work on the same map at the same time, all for free. Every class should have one.
Fee training
If you're looking for Common Core training on how to use technology in achieving Common Core goals, here are a selection of thirty-minute videos on topics like the following:

Also included:
8 Strategic Tools
Common Core and Tech
Common Core and Keyboarding
Common Core and Problem Solving
Common Core Math and Tech
Common Core Language and Tech
Common Core Reading and Tech
Common Core Writing and Tech
If you've purchased any of the Structured Learning materials and want help with them, consider our specialized, unique-to-you training–Tech webinars: a weekly companion to the grade 3-5 Structured Learning technology curriculum. Each week, there's a new video that goes through the grade-level lesson from the text. They're about 30 minutes long–about 10 minutes per grade–and cover all relevant parts–
vocabulary
problem solving
Essential Questions
Big Ideas
how-to
more
That's about 32 videos by the end of the school year.
Here's a sample:

If you want a self-managed online keyboarding class that you can complete in your own time, at your own pace, start and stop when you need to, this is perfect. Join us for  fifteen classes, one hour each, that can be spread out over fifteen weeks or the entire school year. The goal: Prepare students for keyboard-intensive academic demands, improve typing skills, and provide student a facility with technology.
Here's an example:

If you're looking for pedagogic training on how to use technology in education, we have over twenty-eight (and counting) thirty-minute videos, including the following topics:
how to set up your tech class
how to create a class internet start page–and why
how to teach a lesson
how to talk to stakeholders about tech
how to teach the hard-to-teach class
how to grade a technology class
problem solving
assessment
differentiation
digital citizenship
internet search and research
Google Apps
gamification of education
note-taking
Here's an example: