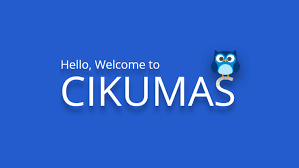 Swiss-based Cikumas makes the creation and implementation of virtual classrooms quick, intuitive, and without the steep learning curve that so often accompanies LMSs (Learning Management Systems). The minimalist nature of this ecosystem makes it easy for students to complete their work and teachers to engage with them. In the crowded field of K-16 LMSs, Cikumas offers a refreshing philosophy that online learning is about engagement between participants facilitated by the automation of assignments, scheduling, and classwork submittal.  It encourages teachers to place themselves at the heart of the learning, using its tools to make that a reality.
How to get started
It's easy to get started with Cikumas:
Sign up for a free account.
Import your classes from Google Classroom, enter students by hand, or invite students via a class code.
Upload lesson plans and assignments with drag-and-drop ease from your local drive or Google Drive. These appear on your Calendar and your Dashboard (color-coded to differentiate between Assignments and ToDo items).
Develop your ToDo list which also shows on your Dashboard. Notice it appears on the Calendar (also on the Dashboard).
Group Assignments into Collections for ease of use.
This slideshow requires JavaScript.
What I like
Too many online learning environments focus on student work that is auto-assigned, -submitted, and -graded. While Cikumas can do that, its goal is to replicate the interactions that occur in traditional classrooms while automating the functions that take away from teaching time.
Educators can offer their own materials or enrich them with lesson plans from teachers around the world, available in Cikumas' database. Student tools include built-in notetaking and a chat window that allows them to reach the teacher with questions in real-time.
I've tried at least ten LMSs–maybe twenty. With Cikumas. I was ready to work faster and found almost nothing that confused me thanks to their graphic interfaces and focus on clarity. An LMS that includes more than the basics is a double-edged sword. While it's nice to have every possible classroom management tool in one place, that always results in a complicated website with a steep learning curve. Offering only the most-often-used tools (as Google Docs did when it originally launched) allows Cikumas to keep the cost low (in the case of Cikumas: free), the learning curve shallow, and the frustration negligible.
I also like that Cikumas focuses on a paper-free environment. Assignments are pushed out digitally and submitted the same way. Notes are taken with an annotation tool. Grading is done electronically. Everything of importance is completed without paper, removing the stress of lost work, assignments left home, and the shuffle of returning piles of projects. Additionally, this means work can be collaborated on and shared with all learners, making everyone part of the learning solution.
Because Cikumas is web-based it's equally accessible from any platform, any device with an internet connection.
One last item: Cikumas offers a timer that shows teachers how much time students spend on assignments. This not only helps measure where students might have problems but which assignments are too difficult/easy for the student group.
What I'd like more of
I'm a visual learner so would love a few more explainer videos to walk me through functions. I've chatted with the Cikumas folks and know they have lots more explainer videos in the works. This one was great:
Another piece that's popular with teachers is including parents in the education conversation. I'm told this is coming soon–Summer?–in a premium version of Cikumas. Parents will not only be able to observe their child's grades but get books via the Global LIbrary. I love that. Education is a team effort; providing books to parents is a welcome piece of that puzzle.
Educational applications
What can you do with Cikumas? Here's a list:
create and distribute assignments that will appear on your calendar
schedule class work either through Cikumas' native calendar or with a Google Calendar link
keep a list of ToDo items that appear in your calendar
engage students and others in chats (though this is still being developed)
curate resources on Cikumas
view Google Drive resources from within Cikumas
find resources to support lesson plans
organize your resources and ideas into collections.
make class announcements–an easy way to reach all students with a note, video, image, or a variety of other communication devices
Overall, Cikumas is sure to find a solid following among both experienced and new teachers as they strive to use technology to streamline learning in their classes.
---
Jacqui Murray has been teaching K-18 technology for 30 years. She is the editor/author of over a hundred tech ed resources including a K-12 technology curriculum, K-8 keyboard curriculum, K-8 Digital Citizenship curriculum. She is an adjunct professor in tech ed, Master Teacher, webmaster for four blogs, an Amazon Vine Voice, CSTA presentation reviewer, freelance journalist on tech ed topics, contributor to NEA Today, and author of the tech thrillers, To Hunt a Sub and Twenty-four Days. You can find her resources at Structured Learning.