Tagged With:
MS Office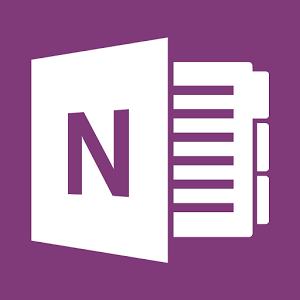 It used to be, every class I taught started with students scrambling for notepaper and sharpening their pencils. Everyone took notes and used those to study for exams. If students wanted to share notes, they had to find a copy machine.
Many schools still do this, but there's a better way: Digital notetaking. Students can use whatever computing device they have — including a smartphone — to record notes that can then be filed, shared, multimedia'd, and collaborated on. There are many options (Notability and Google Keep come to mind), but the most versatile, all-encompassing app I've seen is Microsoft's OneNote. If you think you know OneNote but haven't looked at the most current edition, take another look. You'll be surprised at the changes.
Part of the free Office 365 for Education (and the fee-based Microsoft Office 365), OneNote opens quickly and allows students to take notes with a keyboard, stylus, or finger. Notes can be text, images, drawings, pictures, audio recordings, videos, PDFs, even captured webpages. OneNote can even tape lectures and then search the recording for keywords. If students get a handout or worksheet, they can add it to a note page by snapping its picture with the free add-on Office Lens, saving it as both an image and text.
I first met Office Mix a few years ago, before I had the required Office 2013 or higher. I loved the demo I watched, cried a bit that it wouldn't work for me, and then forgot about it. Now that I've upgraded to Office 365, I'm eager to use all the features that got me so excited back then.
Before I get into those, let me back up for those who have never heard of Office Mix. It's a free PowerPoint add-on that turns your existing PowerPoint program into a fully-featured lesson planner. Using the traditional slide decks you love, you can now collect all the resources required for a lesson plan into one place that students watch either as a slideshow or a video. It can include video, narration, audio, polls, screen captures, screencasts, photo albums, charts, tables, annotated notes, images, interactive quizzes, and more. Just like with PowerPoint, you start with either a blank slide or a professional-looking template. Once the slide deck is completed, you share it via link or embed it as a slideshow or video on any device.
Because Mix uses audio and video tools to communicate ideas, students are eager to view the resulting lessons, making it a perfect addition to a blended learning program.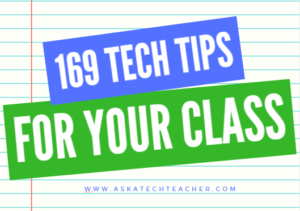 In these 169 tech-centric situations, you get an overview of pedagogy—the tech topics most important to your teaching—as well as practical strategies to address most classroom tech situations, how to scaffold these to learning, and where they provide the subtext to daily tech-infused education.
Today's tip: #20–How to add a link to MS Word
Category: EDIT/FORMAT
Sub-category: MS Office, Google Apps, Keyboarding
Q:  I want to link a resource in Word/Google Docs to a website. How do I do that?
A:  Follow these easy steps:
Go to the website you want to link to.
Copy the address from the address bar (Ctrl+C or Edit>copy from the menus).
Return to your doc (it's waiting on the taskbar at the bottom of the screen or simply click Alt+Tab).
Highlight the words you want to link to the website.
Press Ctrl+K; press Ctrl+V; push enter.
The words turns blue with a line under them, showing it's a link.
To use the link, Ctrl+click on the words.
There are sophisticated options that go along with adding links, but this is quick and easy.