149 Great Resources for teachers from grading rubrics to online quizzes, audio books, utilities, puzzle creators and more. A note: These are not student websites, rather resources for teachers. Please go to Great Websites for a (very) long list of student sites organized by grade and topic.
Add a comment with any you find invaluable to your teaching job.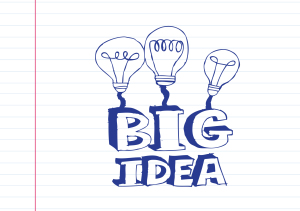 Assessments
Blendsapce–if you create your lesson plans in BlendSpace, it includes opportunities to assess learning
ExitTicket–quick assessments as students leave the class
Get Kahoot–Have a quiz on Smartscreen; students join at Kahoot.it with a code–no email/log-in required
No Red Ink–track student learning, create quizzes, CC-based–free sign-up
Quizbean–make and take quizzes online
Backchannel Devices
Bookmarking
Diigo–bookmark sites, collaborate, share
Classes
Biology textbook–complete high school biology course inspired and let by E. O. Wilson
Classroom Management
Bouncy Balls–balls bounce based on level of noise in the classroom

Calmness Counter–how noisy is your classroom? Let students see.
Class Dojo—class behavior mgmt
Sign-up Genius–organize volunteers, presentations, lists of all sorts
Tagible–organize videos from YT, Vimeo, more
Too Noisy--another app to show noise level in classroom (app)
Volunteer Spot–organize with free online sign-up sheets
Communication
Critical Thinking
Device Management
LearnPad–purpose-built tablets to distribute and manage learning
My Big Campus–manage learning materials
Nearpod–app tool to distribute and manage learning materials
Digital Portfolios
Educlippers–like Pinterest for educators; collect bookmarks, videos, and more
Flipboard–a magazine format (this is for tablet use only)
Portaportal–collect bookmarks; fee-based allows images and more
Three Ring--mini digital portfolio. Easy to use, quick, syncs with app–not as robust as others
Wikispaces–or another wiki concept (PBWorks)
WordPress–use blogs for e-porfolios
Discussion Boards
Domain-specific Language
Financial
Rate-zip–how to teach financial topics to K-12
Geography
Tour Builder--build a Google Earth Tour easily
Google Earth
Graphic Organizers
How-tos
Infographics
Keyboarding
One-handed typing (video)
One-handed typing II (video)
One-handed typing with a FrogPad
Learning Management Systems (LMS)
Lesson Plans
Listening
Literacy
Math
TED talk on math and computers
Minecraft
Lesson plan ideas for your classroom
Note-taking
Parent Ed
Photo Editing
Publishing
Reading
Science
Biology textbook–complete high school biology course inspired and let by E. O. Wilson
Sharing
Join.Me–screen sharing made easy
Mentor Mob–share bookmarks singly or as a playlist
Sounds
Pond5-lots of authentic sounds (for a fee)
SoundSnap–sounds for a fee
Speaking
Special Needs
Study Tools
Timers-Stopwatches
YouTube countdown clocks (varying amounts of time)
Training
Inpic–tech training with pictures
Videos–creating
Videos–Training
Visual Learning
Websites–for teachers
Web Tools
Pen.io–so easy to create a website, digital portfolio, more
Puffin Academy--run select Flash apps on iPads
Thinglink–link any spot on an image to audio, video, more–available to <13 yo, no email required
White Board
Scriblink–online whiteboard
Writing
Misc/Collections
Are you getting enough sleep? Take this quiz from NatGeo
Embed.ly–embed anything with a URL (a website link) into your class website, student digital portfolios
---
Jacqui Murray has been teaching K-8 technology for 15 years. She is the editor/author of dozens of tech ed resources including a K-8 technology curriculum, K-8 keyboard curriculum, K-8 Digital Citizenship curriculum, and a wide variety of technology training books that integrate technology into education. She is webmaster for six blogs, CSG Master Teacher, an Amazon Vine Voice book reviewer, Editorial Review Board member for Journal for Computing Teachers, CAEP reviewer, CSTA presentation reviewer, freelance journalist on tech ed topics, a tech ed columnist for Examiner.com, and a weekly contributor to TeachHUB. Currently, she's editing a techno-thriller that should be out next summer.