Problem solving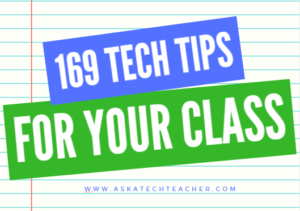 In these 169 tech-centric situations, you get an overview of pedagogy—the tech topics most important to your teaching—as well as practical strategies to address most classroom tech situations, how to scaffold these to learning, and where they provide the subtext to daily tech-infused education.
Today's tip: #10–How to Undelete with 2 keystrokes
Category: Edit/format
Sub-category: Keyboarding, Problem-solving
Q:  I was typing and wanted to make a change (such as format, edit, etc.). Suddenly, my whole paragraph/sentence/document (fill in your disaster) disappeared. How do I get it back?