Problem solving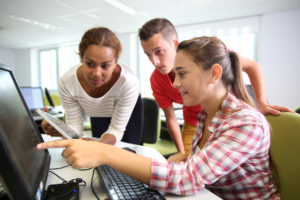 If you're looking for new approaches to studying for finals that will excite your students, check out my article over on Hey Teach! I have a few ideas for you.
Here's a sneak peak:
I've stopped passing out worksheets to help my students prepare for finals. Instead, I like to push my students to collaborate with each other by using online tools. I've tried a number of methods that require students to evaluate information, think critically, and solve problems. Here are five methods to try with your students when they're studying for finals.