News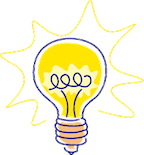 Kiddom is a free standards-based platform designed to help teachers curate individual learning experiences. Its pages are visual and easy-to-understand, enabling teachers to quickly determine how students are doing and where remediation is needed–all without spending a lot of time analyzing data. Many of the details are linked, allowing you to dig deeper on any subject from a variety of pages rather than one specific spot.
I met them last year and continue to be amazed by their creativity (see my review here). Here's their latest update:
Social Emotional Learning Rubrics Available

Great educators teach the whole child. That's why in addition to supporting CASEL's social emotional learning (SEL) competencies, we're proud to announce we've now added SEL-aligned rubrics that can be added to any assignment (for grades 6-12). To start using these rubrics, be sure to add Social Emotional Learning as a subject in class settings.

The links below offer tips on how to best weave these SEL rubrics into your daily classroom practices.

 
1. Develop self-awareness with summative assessments.
2. Project self-management by adding goal setting and monitoring.
3. Support social awareness by providing reflection opportunities.
4. Promote relationship skills with class discussions or presentations.
5. Track responsible decision making by adhering to assignment deadlines.