News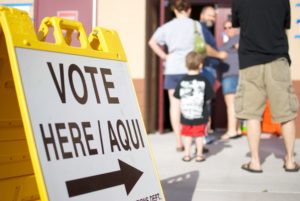 In about half the world's nations–such as those ruled by socialism, communism, dictators, and autocracies–law and order are decided by government agencies, often people placed in power by those already in power. When America wrote its Democracy-based Constitution and Bill of Rights in the late 1700's, we chose a different route. Called 'the Grand Experiment', the founders empowered ordinary citizens–farmers, shopkeepers, laborers, and seamstresses–to elect the individuals who would protect America's shores, our freedoms, and our way of life. Fifty years after our inception, it was still unclear whether it would work. In fact, Abraham Lincoln warned:
"Elections belong to the people. It's their decision. If they decide to turn their back on the fire and burn their behinds, then they will just have to sit on their blisters."
A hundred years later, Gore Vidal bemoaned:
"Half of the American people have never read a newspaper. Half never voted for President. One hopes it is the same half."
Still, every four years, Americans make a critical choice that will shape our nation's path. Because decisions are made by the people rather than government agencies, citizens are expected to research their options and then vote for the Presidential candidate most qualified to fulfill the country's goals.
With this most influential position up for grabs in just a few months, I've curated a list of eight websites to share with students as they prepare for the day they'll be asked to cast their vote and decide the future. The first five explain elections in general and the next three teach the process through gamification.