lesson plans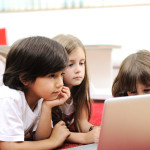 When I first looked at Frolyc  I thought it was a lesson planning tool. Somewhat like Khan Academy's mashable lesson plans or Mentor Mob's  playlist of activities–or Knowmia's carefully-crafted materials that can be shared throughout their communities. But the more I dug into it, the more I realized that I was selling Frolyc short. Yes, it can curate content–for me, more easily than these others–in preparation for a flipped classroom lesson or independent student study. I could quickly collect a wide variety of interactive materials and distribute them to students nicely grouped under a theme. Yes, it can deliver low-stakes testing to students while they work, to evaluate learning and determine if appropriate scaffolding has been provided to insure understanding. Teachers have adopted short and quick formative assessments to inform them about whether the lesson they're teaching is achieving the desired results. Typically, this requires a separate student log-in through an add-on tool like Today's Meet and Socrative. I liked that Frolyc integrated it into the platform–no need to go elsewhere.
But Frolyc could do more. The lesson plan I created could easily be differentiated to accommodate varied student learning styles by tweaking it before pushing it out to student accounts. When the student logs on to their iPad-based account, they get not a mass-produced lesson, one-size-fits-all, but one that addresses his/her range of knowledge, needs, and learning style. With a nominal amount of work on the teacher's part, no two lesson plans need be the same, just as no two students are exactly alike.
Additionally with Frolyc, lesson plans became more than students passively consuming videos, text, websites–they included sharing ideas, comments, and collaboration.
Here's how it works: